As 2018 draws to an end, we take a look at how the year fared for dissent and democracy in different parts of the world. Freedom of speech, the right to organize and struggle, and participate in solidarity actions when faced with attacks by the state on civil rights are among the basic democratic rights of the people. But these are also the rights which are contested quite frequently as ruling powers regularly clamp down on those who question the status quo and demand a more equitable society, threatening to tilt the balance away from those in power.
This past year as well, across the world, thousands were detained or imprisoned for raising their voice, most often when that voice resonated with the masses.
But prison terms are sometimes the lighter form of punishment, as countries in which ruling parties guard their power more zealously do not stop there.
Palestinian children detained in Israeli prisons for protesting the occupation
The occupying state of Israel is perhaps one of the best examples of a country normalizing violence of all sorts. For decades, Israel has occupied Palestinian lands and subjected the people to all kinds of humiliation. This has only intensified the resistance against the occupation, with Palestinians ferociously protesting, even at the cost of their lives.
Diana Buttu, former spokesperson for the Palestine Liberation Organization, talking to Peoples Dispatch about the Great Return Marches this year, commented on how this was also an year of violence for Palestinians.
"It was the 40th straight week of the Great Return March protests last Friday. And in these 40 weeks, Israel has injured more Palestinians in 2018 than it did in 2014. It's important because remember that 2014 was the big attack on Gaza, with buildings coming down, with close to 10,000 people injured, shooting in the streets. More people have been injured in 2018. And the reason is because Israel is deliberately targeting these people. We're not in a situation where these actions can be excused as having occurred in the fog of war. Israel is deliberately targeting people from a distance of 100 metres, sometimes as short as 40 metres," she said.
Israel recognises this threat, which is why as of November 2018, there were almost 6,000 Palestinians in Israeli prisons, most of whom challenged the occupation in one way or another. Even more astonishing is the fact that among these prisoners are nearly 250 children, over 40 of whom are under 16 years of age.
This imprisonment of children and subjecting them to torture, inhumane living conditions, often even solitary confinement, is a clear violation of the UN Convention on the Rights of Child, to which Israel is a signatory.
Just recently, a 17-year-old Palestinian boy, Ahyam Sabbah, was sentenced to 35 years in prison for a charge of attempted stabbing.
"At the time, he was carrying a pair of nail clippers and they claimed that that was a the weapon. He was 14 at the time of his arrest. He is going to exit prison when he is 50. And nobody is saying anything about it," said Buttu. "We've gotten to the point where everything is so egregious we don't know which fires we should put out. And it just keeps continuing."
***
The detention of activists almost always occurs under other pretences – them being a threat to national security, accusations of spreading propaganda against the country, threatening a nation's sovereignty – all of which are also clubbed under spreading terror. To persecute these "terror" elements, the most stringent laws are deployed, which also happen to be worded in the vaguest fashion, giving far-reaching powers to the state to silence any dissent.
Plot to assassinate the prime minister in India
In India, this law is the Unlawful Activities Prevention Act (UAPA). With the general elections approaching in 2019, the far-right government led by the Bharatiya Janata Party (BJP) with Narendra Modi at the helm, has been looking for any excuse to silence those highlighting this government's many flaws and suppression of minorities.
The most prominent case this year was of the arrest of 10 renowned human rights activists, who were labelled members of the banned Communist Party of India (Maoist) and made part of a plan to assassinate Prime Minister Modi, despite there being no concrete evidence supporting these allegations.
The wording of the UAPA is such that any speech a person makes questioning the state can be seen as a threat to the country's security and sovereignty.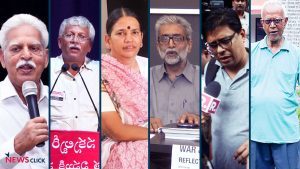 These activists were also linked with violence that occurred in the aftermath of a huge Dalit congregation rally on January 2, 2018. But the evidence clearly indicated that mobs were incited by fringe right-wing groups, the leaders of which are walking free, while five of the ten activists are still behind bars.
The drama that unfolded as the assassination plot against Modi became headlines was also seen as a ploy to distract attention from the murders of four rationalists, for which an increasing amount of evidence has surfaced against another right-wing group the ruling BJP is close to.  
A considerable part of the work of these activists was fighting for the rights of the marginalized, including Dalits, at whose congregation they were accused of inciting violence.
Some of them have also been actively taking on corporate giants infringing on the land and resources of India's tribals for acquiring metals and minerals. And corporate power is not to be messed with, as is also the case in Colombia, with the continuing murders of social leaders who attempted to demand a more just distribution of wealth.
Failed peace process in Colombia
Two years after the signing of a peace treaty between the Colombian government and the Revolutionary Armed Forces of Colombia (FARC) in Havana, Cuba, the government has failed to make good on its promises. While the guerrilla organization surrendered arms for the most part after the treaty was signed, the government now shows no political will to implement the accords and demobilized combatants have been subject of unabated persecution. 92 people who participated in the reincorporation process have been killed.
FARC, along with the National Liberation Army (ELN), for long fought for a more equitable distribution of land and resources among the country's citizens. This resulted in years of violent internal conflict, creating one of the world's largest internally displaced populations of over 7 million.
Since the right-wing president Ivan Duque came to power in August this year, the peace process has faced further setbacks. Duque has largely been ignoring the signed treaty and has been sabotaging the peace process with the ELN. His harsh economic policies and war-mongering have prompted nationwide protests by student organisations and social movements.
The increase in social mobilization has come hand in hand with an increase in repression. Mass protests have been violently repressed by state forces, leaving dozens in hospitals with grave injuries, while the Attorney General has pursued a more calculated campaign of criminalization, putting dozens of leaders and activists in prison under charges of terrorism, rebellion, and conspiracy.
For the more than 400 social leaders and human rights defenders assassinated by right-wing paramilitary and state forces since the Havana agreements were signed, the legal system has been much slower to find those responsible and the government has shown it has no desire to dismantle the criminal structures that carry out these crimes. Just in 2018, human rights organizations reported that over 226 leaders were assassinated and the National Indigenous Organization of Colombia (ONIC) declared in August that under Duque's presidency, there has been an increase in the attacks against indigenous people.
***
Impending elections always create an upsurge in state clampdowns on people's rights to free speech and protest.
Crackdown in Congo
As the Democratic Republic of Congo finally hit the polls on December 30 after a delay of two years, there was widespread apprehension over the fairness of these elections. President Joseph Kabila held on to power for two years after his constitutionally mandated term ended in December of 2016. Despite being president for the permitted two terms, he remained reluctant to give up control over the country, and only agreed to not contest this time after naming Emmanuel Ramazani Shadary as his successor. Shadary is a former minister of interior, and remains under sanctions by the European Union for committing human rights violations in Congo.
Soon after Kabila began attempts to extend his term in 2015, people responded by protesting against those actions, which resulted in a crackdown on activists that has only worsened since then. Several of the arrested activists are part of the opposition. Christian Lumu Lukusa, a leader of the youth wing of the largest opposition party, Union for Democracy and Social Progress (UDPS), has been in prison for more than a year after he was picked up on the way to university.
At least 2,000 activists, opposition members, and journalists have been put behind bars since the protests against Kabila began in 2015. Many were released after weeks or months of detention and reported mistreatment. In November alone, at least 18 pro-democracy activists were arrested from the capital city Kinshasa.
It remains to be seen if the much anticipated elections will bring a change and some relief to the people of Congo.
Terror in Philippines
A scenario similar to this, but of a different magnitude, is being witnessed in the island nation of Philippines under the authoritarian regime of Rodrigo Duterte, with widespread attacks on activists and pubic dissenters.
Since securing the presidency in 2016, Duterte has been in a bid to extend his time in power by different means. Duterte will also be facing polls the coming year with mid-term elections coming up. His extension of martial law in the islands of Mindanao and push for adopting federalism are being seen as attempts to further plunge the country into chaos, possibly postponing the elections.
Earlier this month, the government approved extension of martial law for the third time, making it effective for another year. While the stated purpose of this is to combat "extremists", often labelled as members or leaders of the banned Communist Party of Philippines (CPP) or New People's Army (NPA), those facing chargers are mostly activists challenging Duterte's authority.
In late February, the Duterte regime released a list of almost 600 activists and political dissenters, which was called the Terror List. Labelled terrorists and members of banned groups, many in the list are renowned activists and public figures, including Victora Tauli-Corpus, the current UN Special Rapporteur on the Rights of Indigenous People.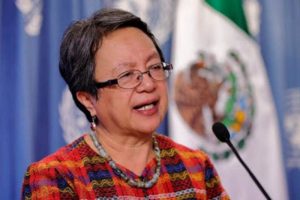 The human rights group Karapatan has documented nearly 1,000 activists having been charged with common crimes, out of which 503 are imprisoned based on questionable evidence. From July 2016 to March 2018, the group recorded 141 cases of extrajudicial killings, and 242 attempted killings of civilians and activists. Many of these were peasant leaders, indigenous rights activists, and members of rebel groups.  
Lula remains behind bars in Brazil
In Brazil, the elections were carried out with the main candidate behind bars, prohibited from contesting for the presidency.
Former president and leader of the Workers' Party Luiz Inácio Lula da Silva remains in prison in Brazil after the country's chief justice overturned a ruling that could have secured his release. on December 19. Lula has been serving a 12-year sentence since April this year, due to which he was not allowed to contest elections. The popular leader dominated opinion polls and was seen to enjoy the people's mandate.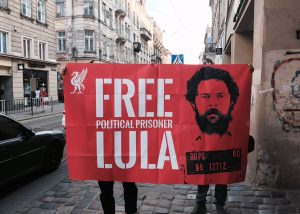 Any concrete evidence to show Lula's involvement in the corruption scandal is yet to be presented. His indictment, however, gave the extreme right candidate Jair Bolsonaro's campaign a push, utlimately leading to his victory. The judge responsible for the legal crusade against Lula, Sergio Moro, has been rewarded with a place in Bolsonaro's cabinet as the Minister of Justice.
The attacks against Brazil's social movements have already intensified. Two leaders of the Landless Rural Workers Movement (MST) were assassinated days before the Human Rights Day on December 10. Members of social movements fear that such incidents will become more commonplace under Bolsonaro, known for encouraging Brazilians to resort to violence when faced with social conflicts.
The year ahead…
While 2018 saw several right-wing regimes and authoritarian leaders accede to power, the coming year offers hope of being different as discontent against neoliberal systems is rising. The Yellow Vests movement in France, which is still going strong after almost a month and a half, is an inspiring instance of that.
Several countries will hit the polls in 2019. The need for mobilising against anti-people parties and disseminating the truth about such parties which often seem appealing to the masses with their populist messages is now stronger than ever, especially if we are to make 2019 any different.