Palestinians in the Gaza strip launched a general strike on Tuesday against the Bahrain economic conference which may see the release of the economic component of Donald Trump's 'deal of the century'. The US is advertising the conference as its 'Middle East peace plan.' However, Palestinians have pointed out that it will server to legitimize Israeli occupation.
Palestinian citizens struck work, shut down businesses, and stopped public transportation. Most of the public and private banks and universities, as well as courts, were shut for the day.
The strike was called by the follow-up committee of the Palestinian National and Islamic Forces. The committee urged Gazans to hoist black flags over their homes to express their opposition to the Bahrain conference.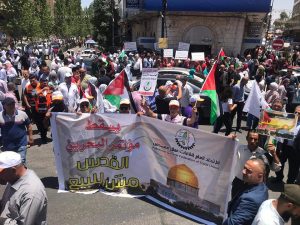 A popular conference will also take place in the eastern Gaza strip on Wednesday. In addition to that, a massive popular march will also be organized from the western gate of the United Nations Relief and Works Agency headquarters to the UN offices in Gaza.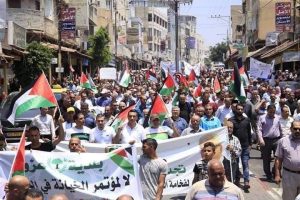 Meanwhile, on Monday night, eight Palestinians were injured in violent clashes with Israeli occupation forces during protests against the Bahrain summit. The clashes took place in the Bab al-Zawiya area in central al-Khalil and at the main entrance to Azzun town in the Qalqilya city in the West Bank. The Palestinian health ministry stated that two persons were injured by rubber bullets and another two were injured after being physically assaulted by soldiers. The other four were taken to al-Khalil hospital for medical treatment.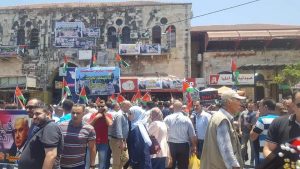 Hundreds of Palestinians had taken to the streets against the Bahrain conference in Jenin on Monday, condemning the countries that are taking part in the conference. They held banners which said "No to the occupation", "No to the Deal of the Century" and "No to the Bahrain workshop". Several protesters said the conference and the larger US Middle East peace plan was a sly attempt by Arab countries to normalize relations with Israel, even while it sought to finish off the Palestinian cause along with the US.
The Palestinian BDS (Boycott, Divestment, Sanctions) movement also strongly condemned the official participation of Arab regimes and denounced the Arab businessmen and representatives who are taking part in the conference.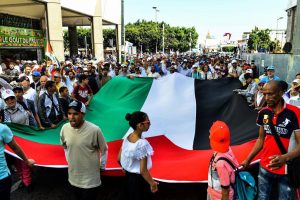 In Jordan, the Islamic Action Front strongly denounced the government, saying, "The Jordanian government's decision to attend the economic workshop in Manama would confer legitimacy on the conspiracy being hatched against Jordan and Palestine."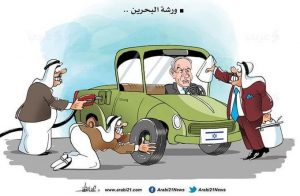 In Kuwait, the parliament declared that it will boycott the conference in Bahrain, stressing its support for the rights of Palestinians. Parliament speaker Marzouq Al-Ghanim read out a statement during an open meeting of the parliament which said, "Kuwait is a supporter of occupied Palestine and rejects normalizing ties with Israel.. As all Kuwaitis are against normalization, we call for the government to adopt a strict and decisive stance to boycott the meeting in Bahrain."
In response to this, the Kuwaiti foreign minister said, "The government has listened to the statement and stresses it is sticking to its principles in support of the Palestinian cause… we accept what our Palestinian brothers accept."