On November 11, thousands of students of at the New Delhi-based Jawaharlal Nehru University marched to the All India Council for Technical Education auditorium where the convocation ceremony for the university's outgoing students was taking place. The vice president of India, Venkaiah Naidu was the chief guest of the convocation. The students' protest against massive fee hike and other regressive measures has been going on for the past 15 days. The protest march was led by JNU students' union (JNUSU).
 With the slogan, 'No Convocation without Affordable Education', the students demanded the withdrawal of a draft hostel manual, which imposes a 1000 per cent fee hike. The manual also includes several other measures, like the imposition of dress codes and curfew timings. 
The protesting students were brutally attacked by police and paramilitary forces, who used baton charge and water cannons against them. Many students were injured in the police attack and some of the students were also detained.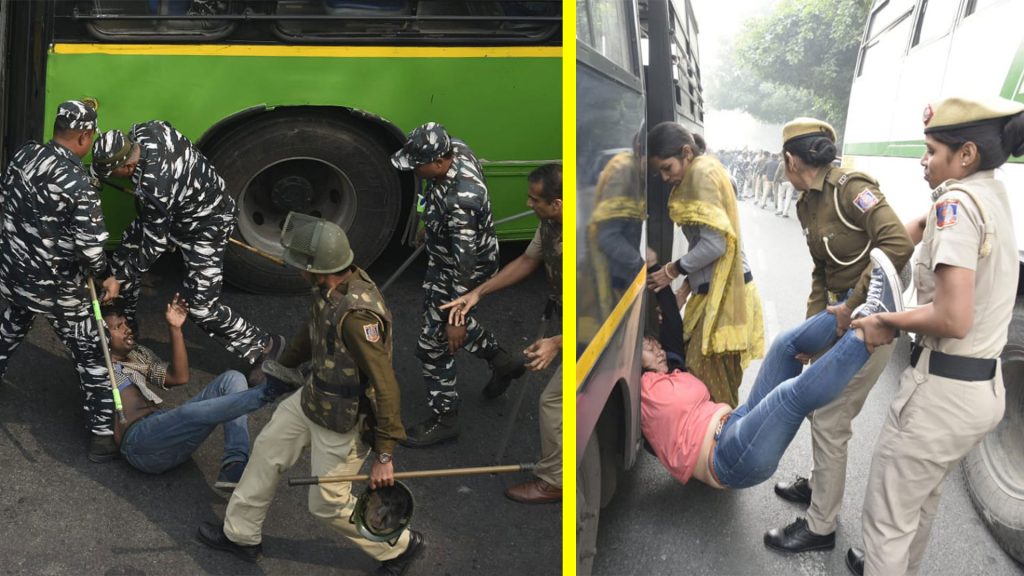 However, despite the police violence, the students refused to go back and were successful in submitting a memorandum of demands to the Minister of Human Resource Development, Ramesh Pokhriyal. Earlier attempts by JNU students to hold dialogue with the university administration had failed, as the university Vice Chancellor and other officials refused to meet students.  The minister has given an assurance that the Ministry of Human Resource Development will arrange a meeting with the administration on the issue of fee hike and other measures.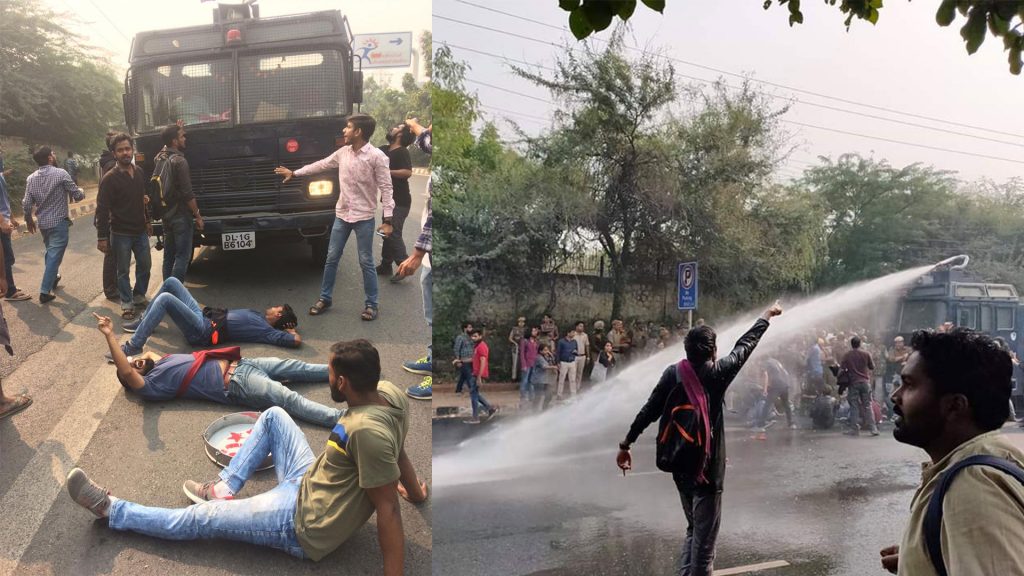 The protest first began in last week of October, as a movement against the university's attempt to impose curfew timings on access to public spaces on the campus like the famous Parthasarathy Rock area and lockdown of the students union office. The movement soon took a larger turn as the university arbitrarily passed a draft hostel manual, which increased the hostel fees, and imposed several restrictions. The restrictions included dress codes, hostel and library curfew timings. Hostel fees has been increased ten-fold from 2700/- (38.20USD) to a whopping 30,100/- (425.88USD) annually. This is excluding monthly mess bill and newly introduced electricity and water charges).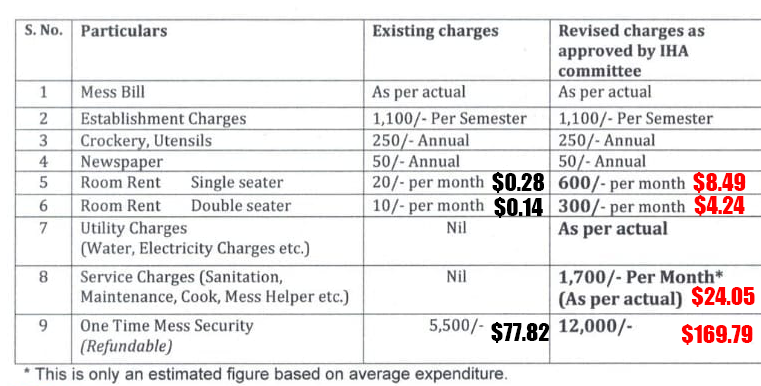 JNU has long been hailed as a model of quality and affordable education with a vibrant and progressive campus politics. The JNU students note that it is JNU's low fee structure, which helps the poorest of poor in India to get quality education without any financial burden. According to JNU's official date, more than 40 percent of students come from economically backward sections of the society. The far-right government in India led Prime Minister Narendra Modi has been spearheading a rapid neoliberal economic campaign in India, which threatens the idea of education for all, as high fees will make universities accessible only for the rich.