(The article has been updated to reflect increase in the number of Palestinian killed/ injured as Israeli offensive continues)
In a major Israeli offensive, a series of air raids by the Israeli Defence Force (IDF) targeting the besieged the Gaza strip, have killed 24 Palestinians and wounded 70 others, with the number of casualties still rising. Israel has carried out more than 20 airstrikes and 10 artillery shellings in the Gaza strip, beginning late Monday night. Airstrikes were reported from the Al Tofah neighbourhood east of Gaza, the Al Zitoun neighbourhood in east Gaza city, a fishing boat in west Gaza city, and the cities of Jabaliya and Beit Lahia in northern Gaza strip, among other areas.
The airstrikes in Gaza also targeted Islamic Jihad leader, Bahaa abu-Ata, who was killed along with his wife. Abu-Ata was one of the top military commanders of the Palestinian organization. Minutes after his assisination, an Israeli missile attack struck the house of another Islamic Jihad official, Akram al-Ajouri, in the Syrian capital of Damascus, killing two people, including one of his sons.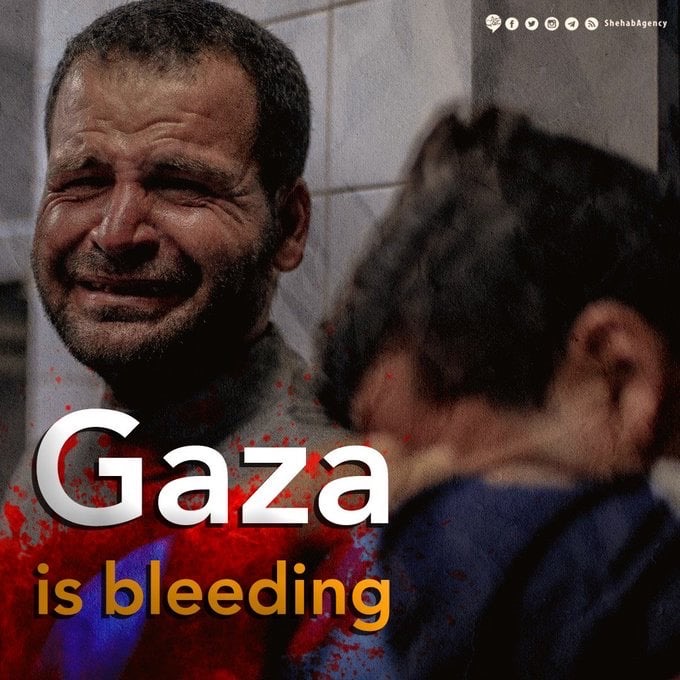 In retaliation, more than 220 rockets were fired from Gaza towards Israel by Palestinian militant groups. The Israeli Iron Dome air defense system intercepted 90% of these missiles and no Israeli casualties were reported.
Israeli elections and aggression in Gaza
The latest Israeli offensive on Gaza comes in the wake of a political deadlock in Israel, with no new government being formed since the general elections in September. According to political observers, the timing of the airstrikes follows a pattern that belies the political tactics consistently used by the interim prime minister Benjamin Netanyahu to appease his right-wing support base.
Netanyahu has been known to resort to military campaigns in Gaza ahead of elections. Before the September 2019 elections, in which Netanyahu's right-wing Likud party could not secure majority support to form the government, he had promised to annex a large part of the occupied West Bank if re-elected. As the election dates approached, Netanyahu also ordered Israeli air raids in Gaza, purportedly to "counter Hamas rockets."
It is a widely held view that elections in Israel often become an excuse for the country's political elites, and the IDF, to further strangle the people of Gaza, who have been suffering under a brutal Israeli air, land and sea blockade for the past 12 years.
Targeted Assassinations
Since the occupation of Palestine and the establishment of Israel in 1948, Tel Aviv has used targeted assassinations to eliminate prominent leaders of Palestinians organizations like Fatah, Hamas, Islamic Jihad and the Popular Front for the Liberation of Palestine (PFLP), as well as leaders, officials and personnel belonging to several other countries in the region, such as Iran, Syria, Iraq and Egypt. Israel justifies these illegal extrajudicial killings as a method to remove any perceived threats to its security.
Sheikh Yassin, co-founder of Hamas, was killed by an airstrike in March 2004, while coming out of a mosque after prayers. Abdel Aziz al-Rantisi, Yasin's successor, was also killed shortly after, in April 2004. Fathi Shaqaqi, secretary general of Islamic Jihad, was killed by a team of Mossad Agents in Malta in 1995. Abu Jihad, co-founder of the Fatah party and second in command to Palestinian leader Yasser Arafat was shot dead in Tunis by Israeli commandos in April 1988. Ghassan Kanafani, Palestinian writer and PFLP member was killed by a car bomb in Beirut, Lebanon, in 1972. Mystery also surrounds around the death of Yasser Arafat, and many claim that he was assassinated by Israel. According to reports, Israel has conducted more than 2,700 assassination operations against major Palestinain leaders.