Despite a United Nations-Egypt brokered ceasefire between Israel and the Palestinian militant group Islamic Jihad, a new wave of airstrikes were launched by Israeli forces in Gaza on Friday. The ceasefire, agreed upon on November 14, came into effect from 0530h local time (0330h GMT) on Thursday.
Before the ceasefire came into effect, the two days of Israeli offensive killed 34 Palestinians, including eight children and three women. More than 110 Palestinians were injured in airstrikes. On Tuesday morning, Israeli forces struck a house in Deir al-Balah, killing eight members of a family and critically injuring 12. Of the eight killed in the airstrike, five were children. 
Israeli aggression began following the targeted assassination of Baha Abu al-Ata, an Islamic Jihad military commander, and his wife. The two were killed in an Israeli airstrike on their home in Gaza in the late hours of Monday. After the attack, Palestinian militant groups launched rockets into Israel, most of which were intercepted by Israel's Iron Dome air defense system. No casualties or critical injuries were reported in Israel. 
Gaza suffers
The recent Israeli agressions have further exacerbated the humanitarian crisis in Gaza. The besieged coastal city is already reeling under the effects of a brutal 12 year long air-land-sea blockade by Israel. The continuous Israeli repression on the Great March of Return protests at the Gaza border has stretched the medical services in Gaza to their limit.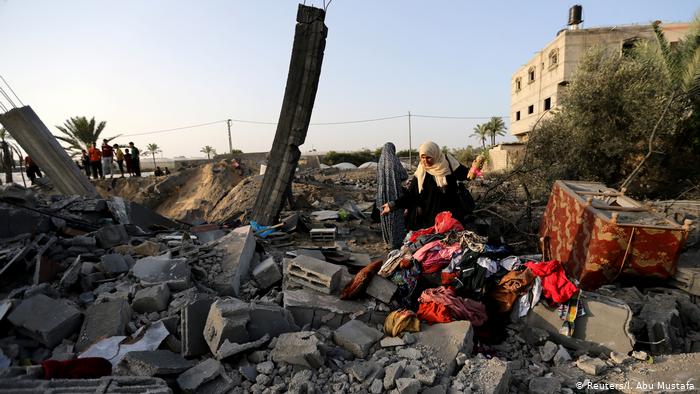 The decade long blockade and Israeli airstrikes have almost crippled the country's vital infrastructure and services like hospitals and sewage treatment plants. 
Protests against Israeli aggression in Gaza
Arab students at Tel Aviv University (TAU) protested on campus against Israel and the Israel Defence Force's (IDF) offensive in Gaza on Thursday. Holding the flag of the Palestinian Liberation Organization at the university's Entin Square, students chanted, "The blood of martyrs will flow. From Jaffa to Gaza, the ground will shake."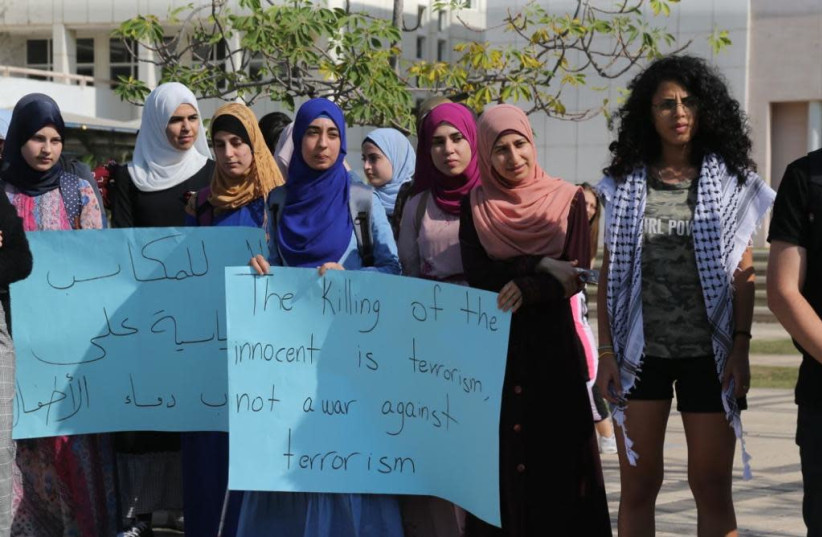 On November 12, peace activists and Communists, including members of the Communist Party of Israel (MAKI) organized a protest demonstration in Central Tel Aviv near the headquarters of the Likud in the heart of the city.  Two Knesset (Israeli parliament) members from the Joint List also participated in the protest against the Israeli offensive in Gaza.
The protesters carried banners saying, "Opposition to the Occupation," "Jews and Arabs refuse to be enemies," and "When the government is against the people the people are against the government."
The demonstrators called for a halt to the violence on both sides, but emphasized Israel's role in the bloodshed as a result of its 52-year-long occupation of the Palestinian territories and its 12-year-long blockade of Gaza.