The International Criminal Court (ICC) has authorized an investigation into the crimes committed by the government of Myanmar against the Rohingyas in the country.  The 58-page authorization by the ICC was approved on November 14. On July 4, a request had been submitted for an investigation within the ICC jurisdiction, against the Aung San Suu Kyi-led Myanmar government for the alleged atrocities committed under its watch against the predominantly Muslim Rohingya people in Rakhine State.
The three presiding judges in the Pre-Trial Chamber III have now asked "the prosecutor to proceed with an investigation." According to the ICC Registry, "victims unanimously insist that they want an investigation by the Court and many of the consulted victims noted that only justice and accountability can ensure that the perceived circle of violence and abuse comes to an end."
As per the investigations conducted by the United Nations earlier, Myanmar's security forces were involved in widespread theft, extortion, arbitrary arrests and forced labor, in addition to the ill-treatment and sexual violence perpetrated against the Rohingyas. All these grave crimes culminated mass executions of Rohingya population by Myanmar military and militias. More than 700,000 Rohingyas were also forced to leave the country to Bangladesh in 2017.
In Inn Din massacre on September 2, 2017, exposed by an investigation by Reuters journalists, Wa Lone and Kyaw Soe Oo, Myanmar's military and Buddhist militias executed 10 Rohingya. According to the report, they were forced to dig their own graves and later hacked to death. Some were shot and killed by the military personnel.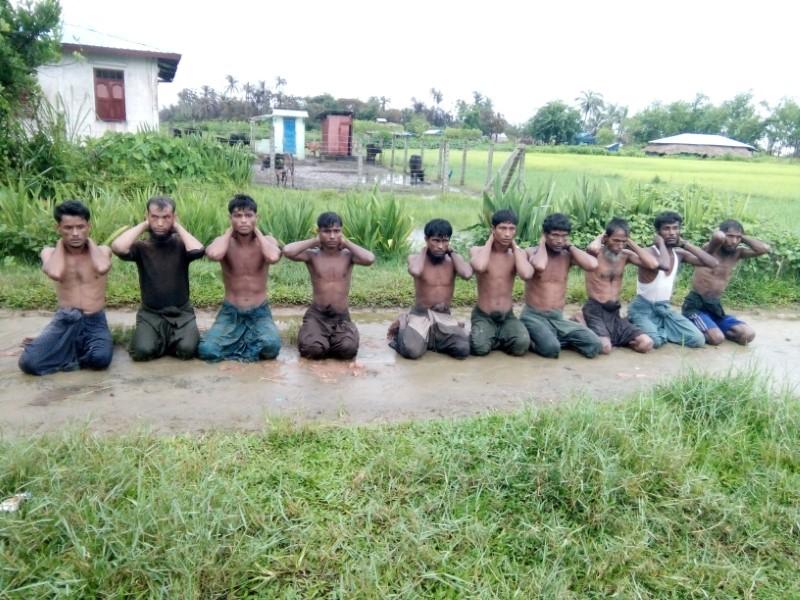 A December 2017 survey by Médecins Sans Frontières (MSF) in Rohingya refugee settlement camps in Bangladesh estimated that at least 9,000 Rohingyas died in Myanmar, in Rakhine State, between August 25 and September 24 of that. The report further noted that around 71.7% (at least 6,700 people) of the reported Rohingya death were caused by violent means (executions and mass killings). This includes 730 children below the age of five years.
Meanwhile, the Myanmar authorities have repeatedly refused to acknowledge the Rohingya massacre and rejected any wrongdoing by the military. They have instead claimed that the operations conducted in the affected region were undertaken to flush out extremist groups.
However, numerous activist groups documenting the ongoing human rights violations in Myanmar have welcomed the ICC decision, reiterating the overwhelming need for investigation and prosecution of officials responsible for committing these "crimes against humanity". According to observers, the atrocities and trauma faced by the children of Rohingyas, both prior to and post their displacement, has led to acute mental distress, with one in every five children living in refugee camps displaying signs of mental trauma.